Post by westldner on May 17, 2019 0:57:54 GMT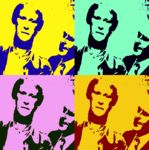 Nice to see some German gear in the movie like Volkswagen Kübelwagen being used and seen in the film if anyone looks carefully.
A decent film Katyn and a very interesting subject matter. I watched a film on Sunday called The last Witness, which was all about the cover up of the massacre and the allies blaming it on the Germans for many years.
I'll have to check that out, The Last Witness. It was a cover-up and I'm pretty sure that was the entire point. That's why it was a big deal. The Stalin army had taken German made weapons and used them to kill those Polish officers to make it look like the Germans invaded Russia and killed them there. They used it to cover up that Soviet Union had anything to do with it. That is why there were memorials for years until the Russians admitted it was them. Here, we maybe wouldn't have known, we just thought the Nazi's went into the Soviet Union and killed Polish people there to make it look like the Soviet Union were the victims.
Oh but your correct with how the movie I bought up doesn't portray any of that about the cover up. They just show the Soviets taking the Polish officers and tricking them to a grave site, maybe to expect the viewer to do their research.